Over last few years I handled, repaired, and restored dozens of No. 2-1938 and No. 2A-1957 drills. It was always puzzling to me that the change from 1938 model to 1957 model appeared to be sudden and definite. Comparing to other tool manufacturers of the era, there appear to be a lack of transitional period.
Well, it took some luck and more investigating...
Meet the MF Hand Drill No. 2A Transitional
During last few years I bought many drills on eBay. Last year one of the listings was for No. 2A at a very low price and it captured my attention. What I saw in the picture was not a No. 2A but standard No. 2-1938 with handle from No. 2A. Since I needed 2A handles for replacement, I decided to buy this drill for parts. The drill arrived and I put it on the shelf for future needs.
The day arrived when I needed a handle for 2A and I reached for a drill I bought at the beginning of the summer. I usually take a few pictures of a drill before taking it apart and this time the habit proved to be beneficial...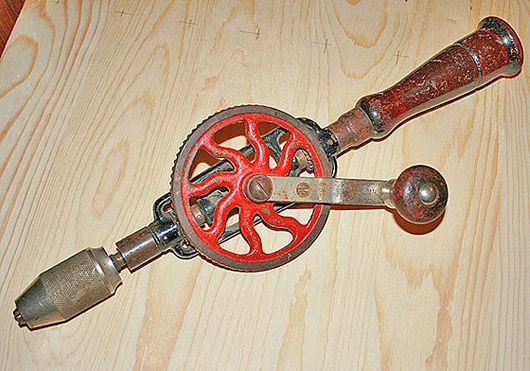 At a first glance the drill appears to look just like standard No. 2 - 1938 edition,
produced sometime between 1938 and 1957.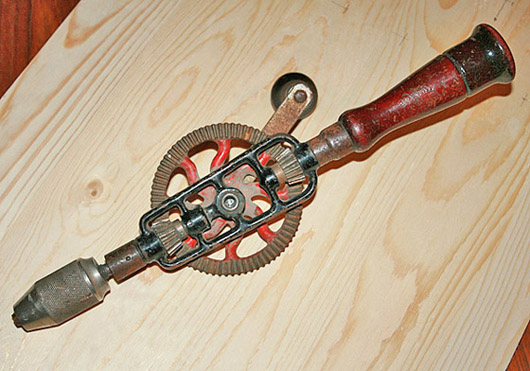 Typical for that period, the main handle (head) is turned in some
unknown hardwood, stained and lacquered.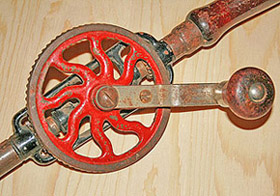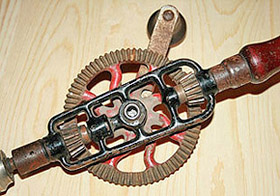 Standard main gear, two pinions, and frame design.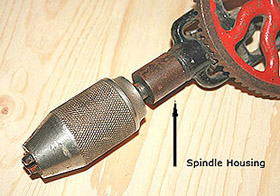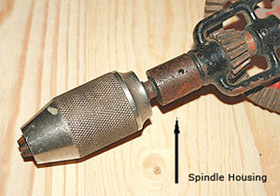 Usual for 1938 edition and very good chuck, based on Ryther's patent.
Machined and polished spindle housing, typical for 1938 edition.
And then this...
... staring in my face - "No. 2A"...