[0_00-120Ads/04/4.58/05bMech60-4.58-Anvil-SharpSt-Starrett-BlackSm1-gWWTools-05bMech60.htm]
Millers Falls Hand Drills

---
| | |
| --- | --- |
| | |
| Millers Falls Hand Drill No 2 - 1938 model. | |
This release went into production in 1938 and lasted until 1957, when 2A version was introduced. It established itself as one of the best and stable models.

Millers Falls catalog No 35 describes this drill as:

Single speed hand drill with two pinions. Malleable iron frame is enameled black. Drive gear is painted red. Tropical hardwood main handle with hollow storage for drill bits and cap. "Chef's cap" side handle. Ball thrust bearing on spindle. Three-jaw, spring type chuck adjustable from 0 to 3/8 inch. Bright parts nickel plated. This is the first year - 1938 - when second pinion was introduced. Length is 14 1/2 inch. Weight is 2 1/2 lbs.

Main and crank handles are in hardwood, stained and lacquered.

SOLD


International buyers will receive separate invoice with S&H cost after purchase is complete.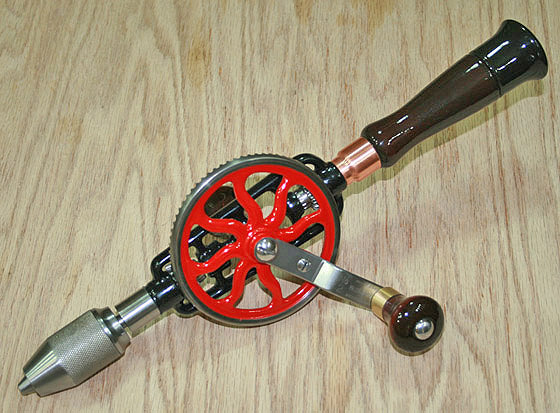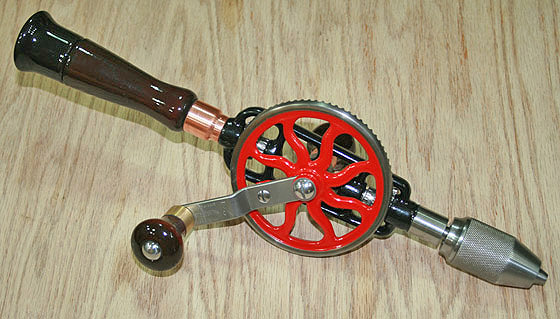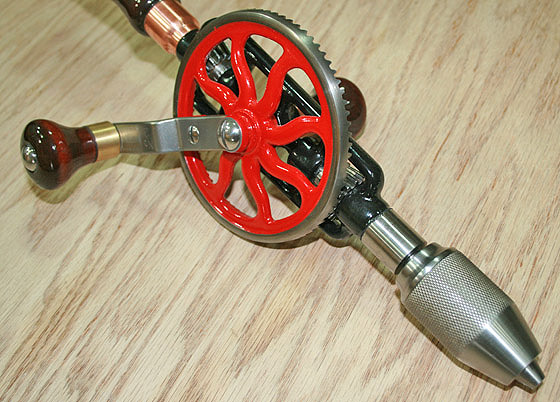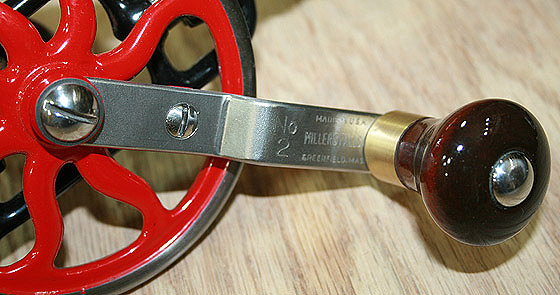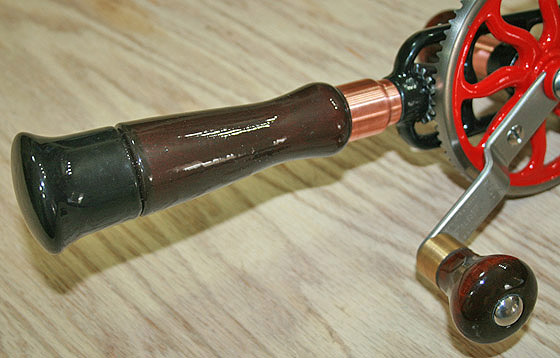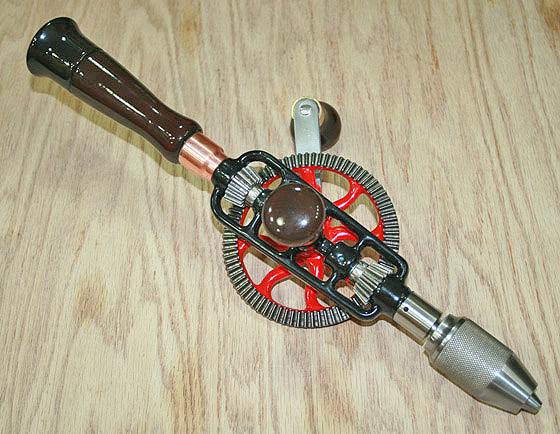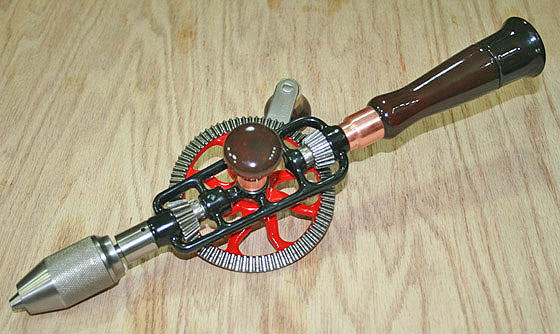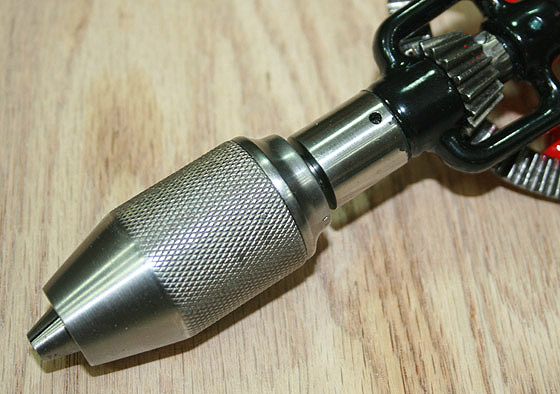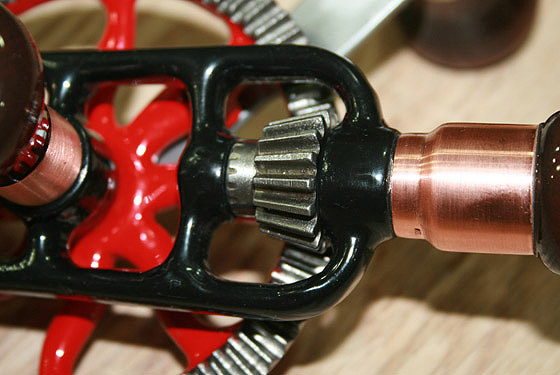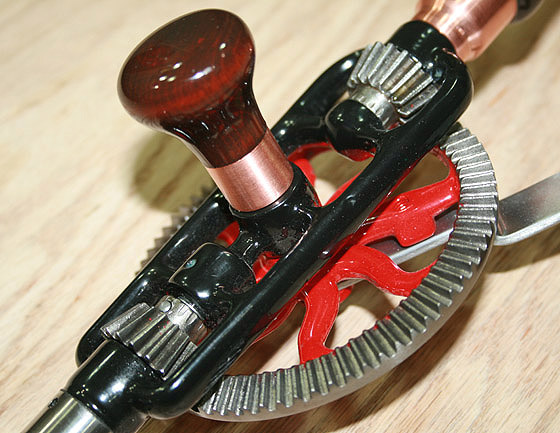 Restored:
Main frame and gear fully stripped, re-painted and baked. Side and crank handle sanded, re-stained with red mahogany and painted with 3 layers of lacquer. Main handle sanded and re-stained with red mahogany and topped of with 3 layers of lacquer. Chuck disassembled, cleaned inside and out. All inside surfaces polished, including jaws – for smooth operation. All gear tight and smooth. Super nice! Great addition to your toolbox. Lovely Tool! Ready for work.
[0_00-160Ads/04/4.58/01eBorT-4.58-gpTools-gDrill-MFno2-GPdrill-gStanleyT-BorT01e.htm]